Antigua was never high on my list of places to go, but when I saw a flight deal under $300 round trip, I couldn't pass up the opportunity. If you keep an eye out, I have seen the American Airlines deal pop up a few times from cities in the North East. You can also get flights during their off-peak season for pretty cheap, $300-$400 RT.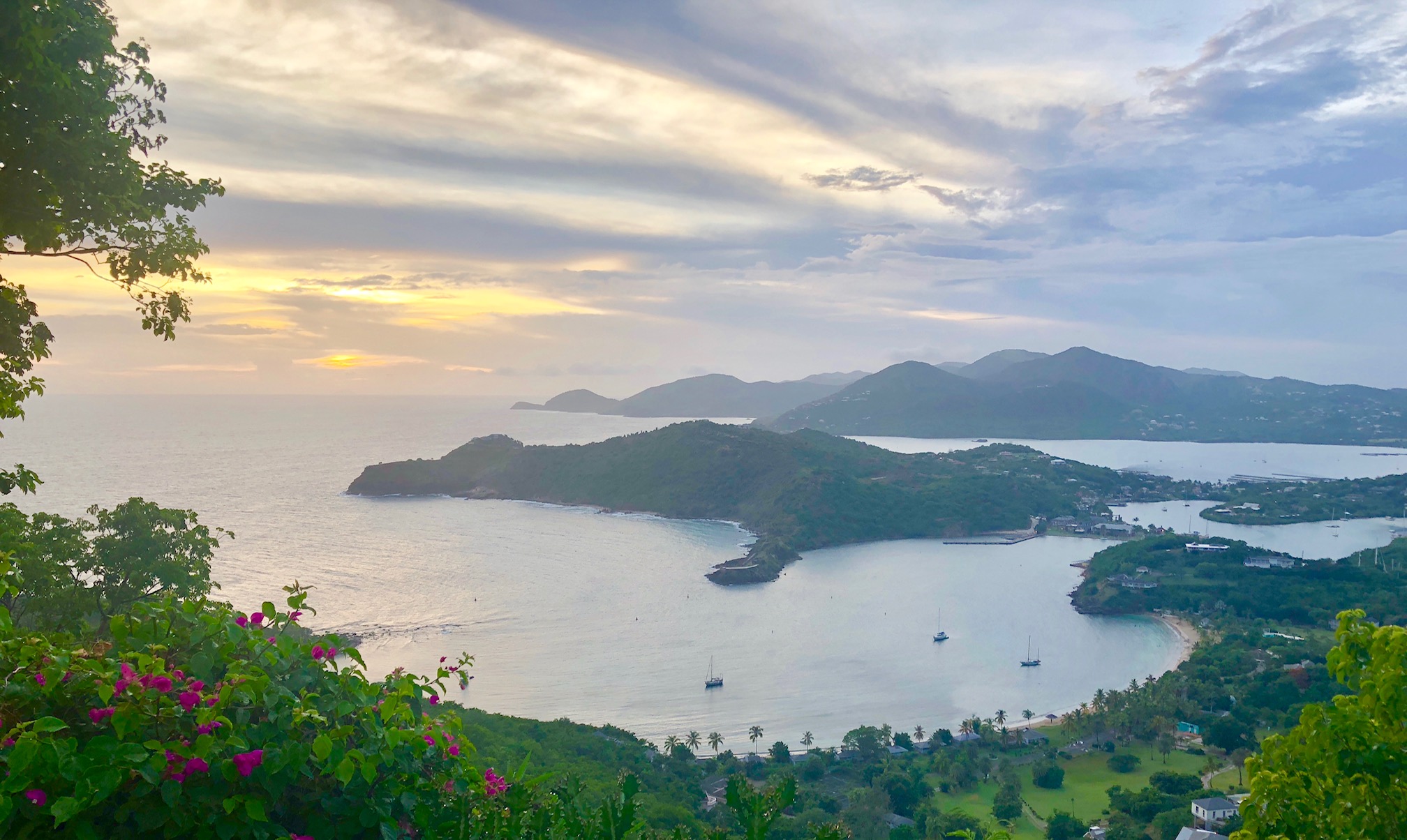 Getting There:
If you follow flight deals, you know that there's a good amount of repetition. Keep an eye on Skyscanner, Secret Flying, and The Flight Deal for Antigua. If you live in New York City, you should be able to find deals for around $278 round trip. I've seen similar deals from Washington D.C. and Philadelphia. With Skyscanner or even Google Flights, you can track particular weekends if you already know when you're trying to go!
Where to Stay:
Since I got a good deal on the flight, we decided to splurge on the Hotel. We stayed at Cocobay Resort in the Jolly Harbour area. The hotel is top of my list for favorite hotel experiences. I'm a sucker for hotels that focus on service. Having worked at a hotel for years, I have an even greater appreciation for hotel teams that pay attention to guests' preferences and use the information to curate a personalized experience. Cocobay is one of the best properties I've stayed at worldwide.
When planning the trip, I spent a lot of time weighing the options and ultimately decided on this one because the reviews were great (consistent too), the hotel has a selection of amenities I liked and seemed like good value for the money, especially for a short weekend. The hotel is right on the beach and has several pool options that allow you to look out onto the ocean. I'm usually not a fan of all-inclusive options, but it worked really well here. They had a great selection of options for each meal and were even willing to customize foods for me to accommodate my egg allergy. We chose a room with a private pool, which was amazing to wake up to each morning, but there were a variety of lower room types available as well, depending on your budget. If I had planned a week-long trip, I definitely would have explored other room types, but for a weekend, we splurged.
The hotel was also super easy to get to, 30-40 minutes from the airport, and the taxi was about $30 each way.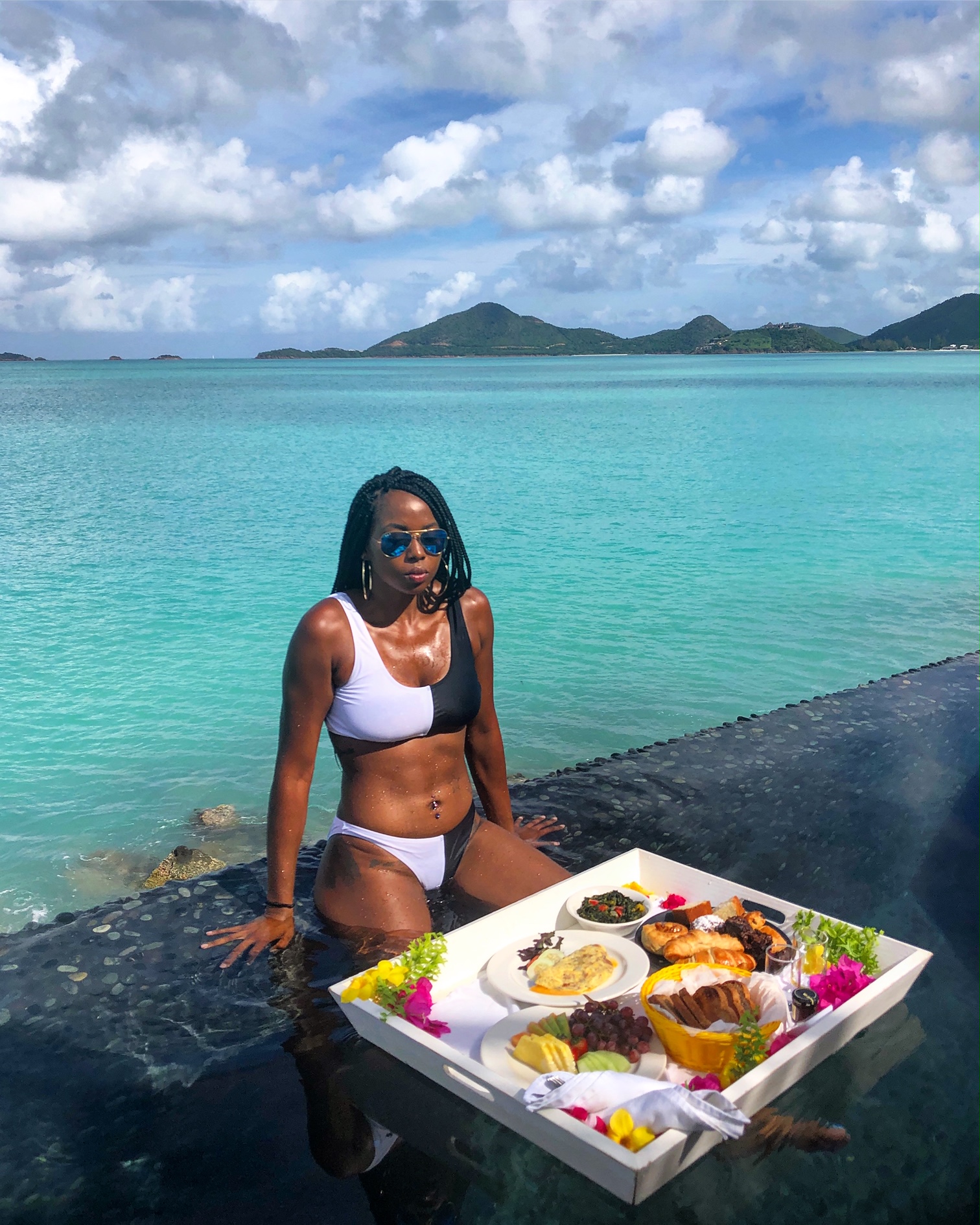 What to do: Enjoy the Sun!
I've only gone to Antigua for long weekends, so to make a the most of the time, a boat tour or jetski tour is a must. I wanted to see different parts of the island with some snorkeling and good food. Wadadli Cats was perfect for a boat option. We did the circumnavigation tour, which picked us up at the hotel via boat, went around the island with a few stops, and lasted from around 9am to 3pm. The food on the boat was BOMB and there were definitely multiple options. The team was also super responsive when I reached out to schedule the tour and shared my allergies.
Real Paradise Jet Ski Antigua is the only way to go if you want to explore the island via Jetski, which allows you a lot more flexibility in terms of where you stop – plus, you get to see some amazing secluded beaches. The team was amazing. When I got on the jetski, I wasn't comfortable with driving, but by the end, I was going 60+ MPH and confidently riding all of the waves.
Other Things to Do:
Nelson's Dockyard: The largest of Antigua's National Parks with tons of history and waterfront fun to explore.

Antigua Rainforest Canopy Tour: If you're into zip-lining and looking for a little adventure this is perfect for you!

Devil's Bridge: If you rent a car and are looking to explore a little more nature, this cliffside was beautiful (a little wet) but totally worth seeing.

Shirley Heights Viewing Point & Sunday Party: This is an incredible place to see the sun set. If you can go on a Sunday, you'll also be able to enjoy great food and drinks. The Sunday evening festivities included music, shopping and was an all around good time.