I'm all about value when it comes to taking trips and usually that starts with good price for the flight. I'm often more flexible in where I'll go based on what flight deals look like if I'm restricted on when I can travel. Over the years, I've found a few go-to resources that make hunting for flight deals, tracking prices to a particular destination, and booking efficiently even easier.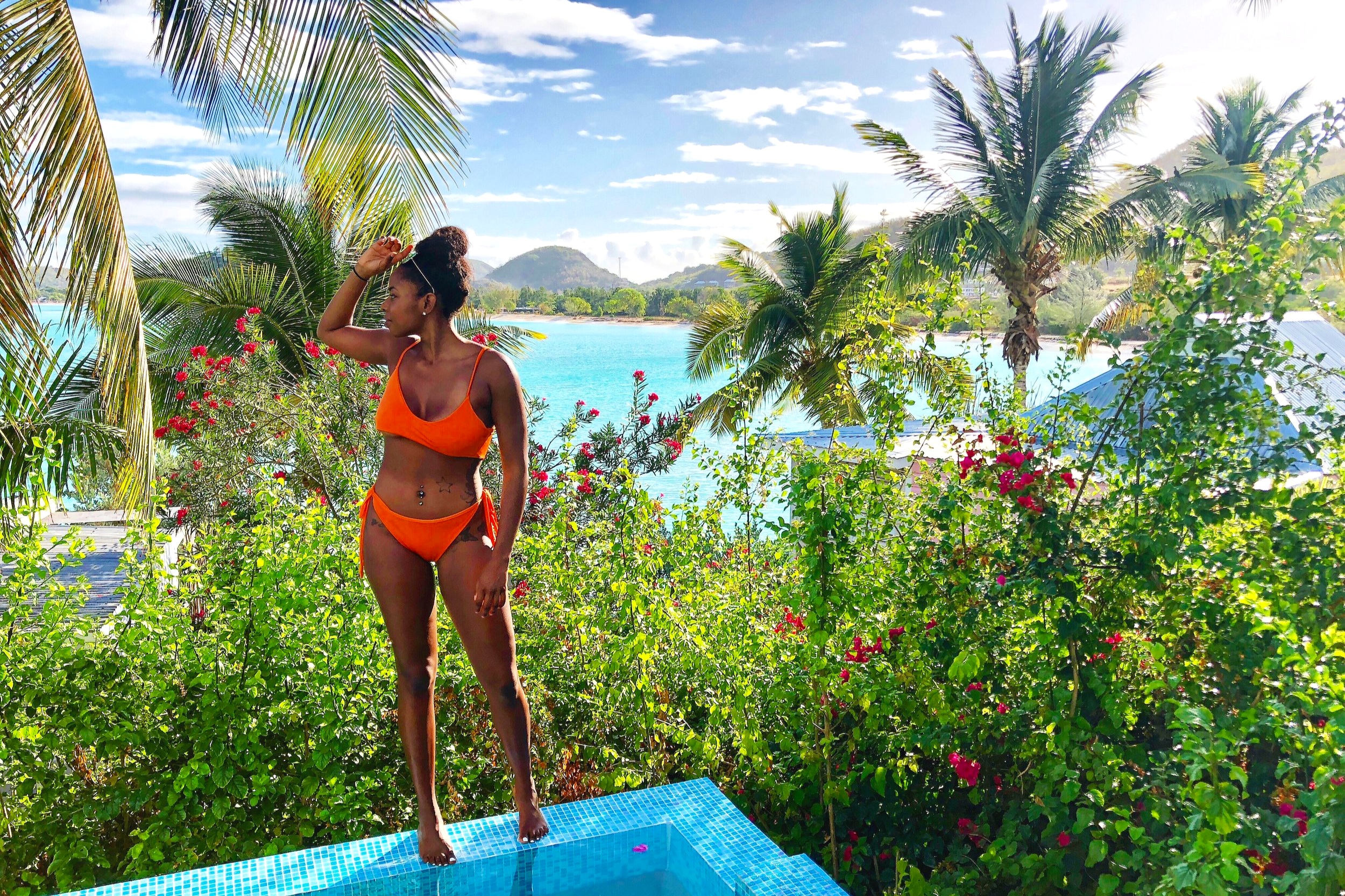 Browsing for Inexpensive Flights: Skyscanner
This site and app is always my first stop when I'm booking a trip. They make it so easy to search for flights and play around with dates/times to get the cheapest price. The explore feature gets me every time because you can search by specific dates or even months at a time to find the cheapest destinations out of your home airport. Sometimes I've found deals via Skyscanner hours before they're listed by any flight deal website. Google Flights has similar features, but I find Skyscanner to be a bit easier to use and overall a bit more intuitive.
Pro Tip: Use the everywhere feature to see the cheapest times to visit your favorite destinations and track the flights easily on the app to see any price changes.
Get Deals Straight To Your Email Inbox: Scott's Cheap Flights
I currently use the free version, so I only get some of the curated deals each day. If you sign up for their premium subscription, you can personalize your departure airport and you'll also get more deals sent directly to your email. I find this to be the easiest way to get flight deals since they come right to your inbox. Since I'm often exploring on my own, I use it more as a pulse check on larger sales and deal patterns.
Pro-Tip: Check out the guides on the site to learn more about finding and booking lower prices on fares.
Keeping Up on the Latest Deals: The Flight Deal & Secret Flying
Both sites tweet flight deals as well as have ways you can subscribe online, and there's a bunch of deals pushed out daily.  The Flight Deal focuses more on major US airports, while Secret Flying gives you deals throughout the world– plus, they tend to catch error fares first. Both sites do bookings a little different, but the posts are detailed enough that you'll know how to find and book the fares.
Pro-Tip: I follow both on twitter and have alerts set up so that I get all the deals pushed to my phone. I'd rather scroll through all the deals of the day than miss a good one!
Tracking Flight Trends: Hopper
This is an app only, so if you're into desktop browsing, this might not be for you. Looking for a specific destination at a particular time? I recommend scanning the insights on Hopper to tell you more about when to book. I typically use this for trips that are a little farther in the future. Hopper will tell you if flight prices are predicted to go down up or stay flat and can also give you a good idea of the average flight price. I'm sure they're getting better with their technology, but the actual lowest fares they list never seem to be the lowest I can find. I typically end up booking via Skyscanner but the trends are on point and give a little more perspective on the best price to a given destination.
Pro-Tip: Track your destination on Hopper to get an idea for when you should buy vs wait it out until a lower price is available.